I really intended to do
these
quarterly, but oh, look, 196 days later. So this'll be a long one, at least visually.

Hippopposites
, Janik Coat: Not only is this title super fun to say, it breaks out of the usual batch of opposite concepts (small/large, light/heavy) to feature fun pairs like opaque/transparent or clear/blurry, with textural elements to make the dichotomies easier to grasp--full/empty, for instance, removes layers of the board-book cardboard to create a dent in the latter!


Cats' Night Out
, Caroline Stutson and Jon Klassen: Totes in love with Klassen 4 EVA for the brilliant
I Want My Hat Back
; he's also great when he works with other authors. Here, Stutson provides a sweet counting-by-twos rhyme pairing off dancing cats in all sorts of styles, from waltz to jitterbug to conga.

Little Owl Lost
, Chris Haughton: Love Haughton's blocky, graphic character design for this story of a baby looking for its momma.


And Then It's Spring
, Julie Fogliano and Erin Stead: Stead and her husband Philip won the 2011 Caldecott Medal for
A Sick Day for Amos McGee
. Her delicate pencil-and-woodblock prints are the perfect setting for Fogliano's slow story of winter brown giving way to hopeful green.


Oh No, George!
, Chris Haughton: Haughton again! An adorable tale about the title dog, who really
wants
to be good but doesn't always hold firm against temptation.


Where's Walrus?
, Stephen Savage: Hilarious wordless faux-puzzle book--kids will love finding the escaped walrus on every page, especially since the pursuing zookeeper remains clueless!



Petunia Goes Wild
, Paul Schmid: Being a human is totally boring and full of rules, thinks Petunia! So she's just gonna be an animal instead. But are there advantages she's overlooked?



Otto the Book Bear
, Kate Cleminson: Gentle tale of a storybook bear who likes to adventure outside his pages. When his book disappears while he's off on a jaunt, he sets off to find a new place to share.



Cat Heaven
, Cynthia Rylant: Oh, man, I can't even think about this without getting sniffly. A wonderful friend sent it to me when I lost a feline friend in February. Right up there with
The Tenth Good Thing About Barney
in terms of sweetness and solace.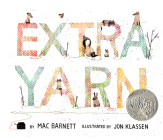 Extra Yarn
, Mac Barnett and Jon Klassen: Loved this for the illustrations, obvy, but
also
it's a story about magical knitting brightening up the world. Hooray!



Dragons Love Tacos
, Adam Rubin and Daniel Salmieri: It's true, they do! But while you might think adding spicy salsa is the perfect finishing touch, that way lies disaster.


Squid and Octopus, Friends for Always
, Tao Nyeu: A new book by Nyeu, author/illustrator of
Wonder Bear
and
Bunny Days
, is something to celebrate. This one follows the best friends through four mini-stories, full of warm fuzzies, imagination, and undersea antics.

Chloe, Instead
, Micah Player: Crazy-bright rainbow colors splash up this story of an older sister who wonders if little Chloe will ever be the sister she really wanted.

Zorro Gets an Outfit
, Carter Goodrich: Oh, gosh, I love this. Poor little pug Zorro is so embarrassed when his owner makes him wear a superhero costume to the park. But then he meets a really cool dog with an outfit too, and decides maybe it's not so bad. Goodrich perfectly captures the why-me expression of a humiliated canine!


Mommies and Their Babies
, Guido van Genechten: Adorable black-and-white board book of animal moms and kids. Sometimes the simplest books are still great.



Good News, Bad News
, Jeff Mack: Repetitions of the title are the only words in this rollercoaster story of an optimistic rabbit and a grumpy rat.



It's a Tiger!
, David LaRochelle and Jeremy Tankard: This one breaks the fourth wall as the narrator keeps trying to flee the title cat, only to find him again in increasingly silly circumstances. The tiger's design is the real winner here--reminds me of when Hobbes would draw pictures of himself.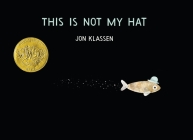 This Is Not My Hat
, Jon Klassen: You know what? I haven't even read this one. It's not out till October. But if Klassen doesn't continue his hat-based domination of picture-book awesome, well . . . I'll eat my hat.